Office refurbishment
We were recently successful in getting an opportunity to provide our services within the corporate market.
Though the offices are modern in York Business Park, some of the internal fittings needed a little TLC to bring them up to standard and to be more practical for the office workers.
The office has been recently let by the new tenants but were left with unusable partition doors, old fashioned wooden features and a very impractical kitchen area.
We were asked to repaint the whole office including all of the doors, remove the unwanted, broken doors and make good and to fully replace and re plan the kitchen areas to allow it work for the office team.
We worked with our fav kitchen planner to provide a workable alternative, such as better storage options, hot water tap installation and the introduction of an integrated slimline dishwasher.
The removal of the old kitchen was completed out of office hours to minimise the disruption and after a full measure all of the structures, the units and work surface were prepared and cut off site to prevent any noisy intrusion.
We thought we would share a few before and after shots to show you the improvement.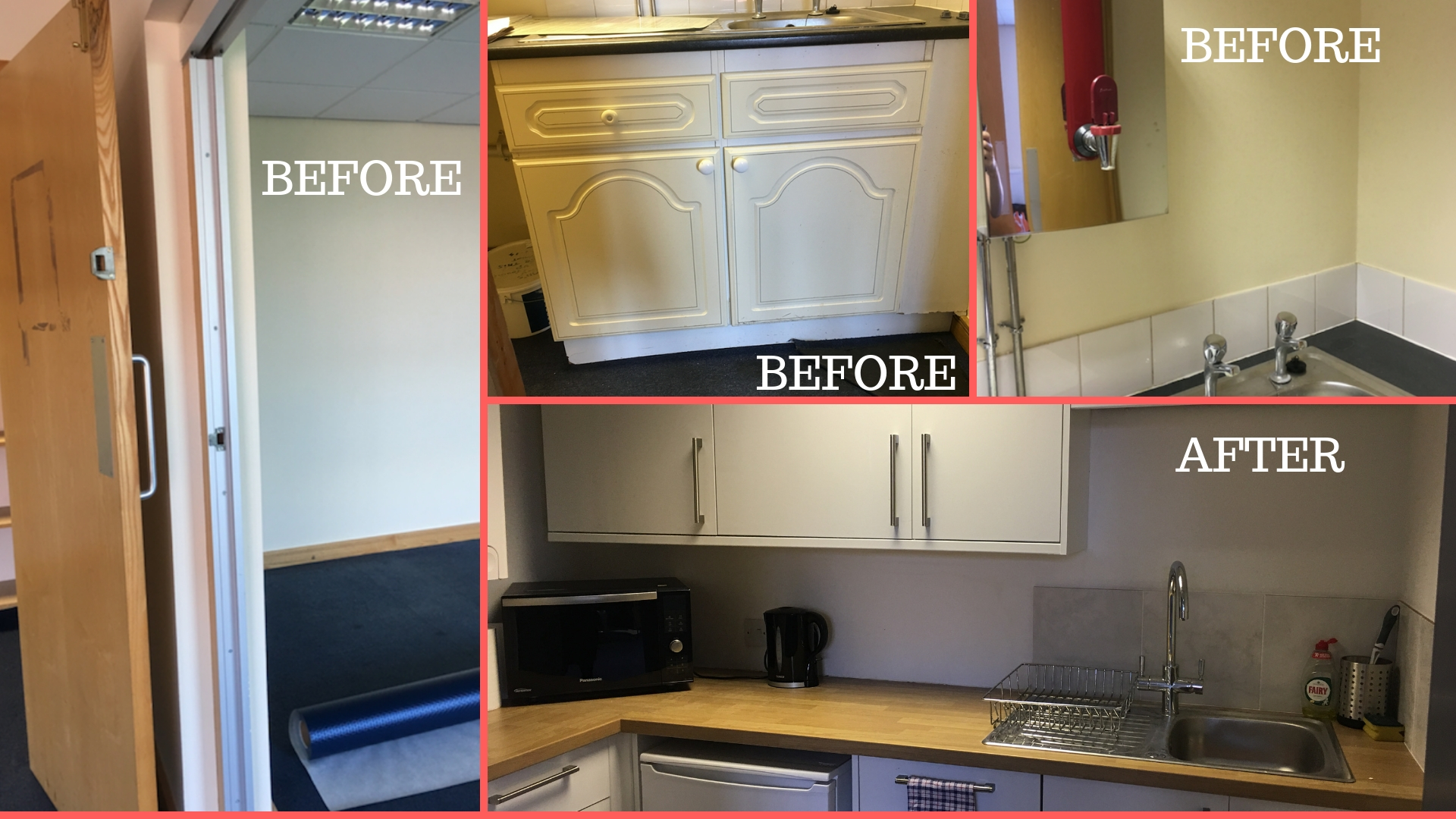 If your office space needs sprucing up or massively overhauling, then please get in touch with is today.Call us on 01423 360622 or make an enquiry to meet our Managing Director, Mark at info@cw-properties.co.uk